Shenyang Tiexi district government leaders to visit SNEM inspection guidance
---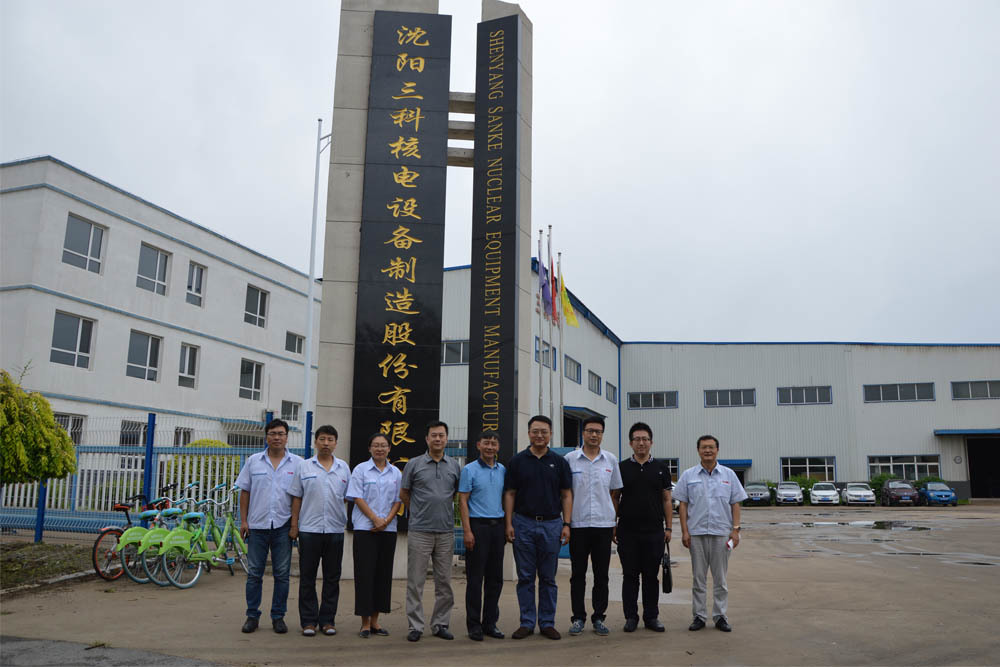 In August 2, 2017, Wu Bo, vice governor of Tiexi District of Shenyang City, Sun Qifei, director of Tiexi district financial office, and leader of Tiexi trade and Economic Cooperation Bureau, came to SNEM inspection guidance. Hu Xiaojun, general manager of SNEM, general manager Wang Zhide, chief engineer Hou Jihai and other important leaders were warmly received and accompanied.
Accompanied by SNEM leaders, the district leaders visited the processing and production workshop of SNEM, the R&D department and the exhibition area of innovative products.
Wang Zhide, general manager of SNEM, gave a detailed introduction to the company's development. SNEM is a high and new enterprise with a history of 17 years. In 2017, it was listed in the national small and medium enterprise share transfer system (National Equities Exchange and Quotations) and became a non listed public company. Existing wholly-owned subsidiary Sanke pump & valve and Sanke FC. With the concept of "solid technology, stable quality, good service and quick response", SNEM provides high-end products and their full life cycle management solutions for the nuclear power industry.
Wu District Governor fully affirmed the management and development of the company, patiently inquired about the existing difficulties of the enterprise, and was willing to help enterprises to solve practical problems. It helped our company to develop rapidly in Liaoning and work together to revitalize the old industrial base in Northeast China.